Concert on the 15th of August, 2014
with
Boris Bizjak, flute
Marko Zupan, flute
Jaka Stadler, violoncello
Domen Marinčič, harpsichord
Boris Bizjak (Slovenia)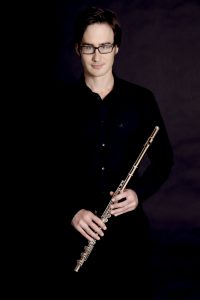 London-based Slovenian flautist Boris Bizjak graduated from the ENMP "Alfred Cortot" in Paris, where he obtained the "Diplôme Supérieur de Concertiste" guided by renowned French flautist Pierre Yves Artaud (CNSMDP).
Throughout his studies Boris won number of classical flute competitions – he is a 1st prizewinner of the International Flute Competition in Picardie, France. Three times 1st prizewinner of the Slovenian National Flute Competition and twice prizewinner of the Slovenian National Chamber Music Competition.
Boris was granted a number of concerts as the young Slovenian music artist winner as well as a scholarship for postgraduate studies abroad by the Slovenian Ministry of Culture.
He has performed as a soloist and chamber musician in Slovenia, UK, France, Italy, Germany, Austria, Cyprus, Croatia, Serbia, The Netherlands and China in halls such as the Beijing Concert Hall, Konzerthaus Berlin, Lisinski Concert Hall in Zagreb, Slovenian Philharmonic Hall and Gallus Hall in Cankarjev Dom.
His performances are broadcast by classical radio worldwide in North America, South America, Asia, Australia / New Zealand / South Africa & Europe.
He is currently actively performing as a soloist and a chamber musician. His recent performance with British pianist Simon Lane at 62. Ljubljana Festival was publicly and critically acclaimed. Recent collaboration as a soloist with orchestra includes City of London Chamber Orchestra, London Euphonia Orchestra, Solisti Divini and Slovenian Philharmonic String Ensemble.
The newest CD release with flutist Marko Zupan and pianist Yoko Misumi, "Music for two Flutes and Piano" of classical and romantic era, features
a world premiere recording of a romantic masterpiece by Johannes Frederik Frohlich – Duet in C minor and a new arrangement of W. A. Mozart's Sonata for two pianos in D Major K. 448 / 375a.
Boris is also founder of Hedone Records and cofounder of Blackheath International Chamber Music Festival.
Marko Zupan (Slovenia)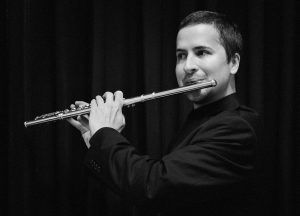 Marko Zupan was born in Zagorje, Slovenija. After the studies in his homeland he was granted a scholarship by the Slovenian Ministry of Culture to proceed his studies in Paris with prof. Pierre- Yves Artaud and later in Salzburg with prof. Irena Grafenauer. He perfected his knowledge in numerous masterclasses with world renowned flutists like Aurele Nicolet, Peter-Lukas Graf and Emmanuel Pahud. In this time he has won many prizes at the slovenian national competitions and also at the international music competitions (Trieste, Picardie, Belgrad, Braunschweig). In the year 2008 he became solo flutist in the Sudetian Philharmonic and a year later in the Philharmonic orchestra of Brandenburg state theatre in Cottbus. Since 2009 he is living and working as a freelance artist in Berlin. Playing as a solo flutist with Berliner Symphoniker, Philharmonia of the nations, Neues Kammerorchester Potsdam or Evian festival orchestra, member of different chamber music ensembles, soloist in recitals or with orchestra, he gave concerts in USA, Japan, China, Vietnam, Alegeria and throughout Europe. Recently he recorded two CD's, one with Trio Susak(flute, saxophone, piano) and the other with flutist Boris Bizjak and pianist Yoko Misumi, featuring music for two flutes and piano.
Since october 2010 he is assistant professor at the Academy of music in Split, Croatia. In 2013 he published Flute orchestral excerpts arranged for flute quartet with the Svitzer editions, a pedagogical method to help mastering soloflute orchestral repertoire. As a part of his pedagogical activities, he is also giving a masterclass in Kaštela, Croatia.
He is founder and artistic director of International Music Festival "Ursus".
Jaka Stadler (Slovenia)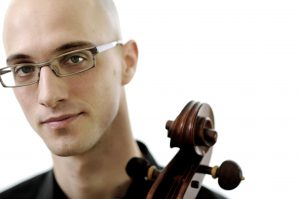 Jaka Stadler has appeared as soloist in concerts with the Philharmonic Orchestra of Ljubljana and the Zagreb Soloists. Sonata recitals have taken him throughout Europe and the Unites States. In 2005 he received the prize of honor from the European Cultural Foundation in Vienna.
Under the direction of distinguished conductors like Claudio Abbado, Mariss Jansons and Lorin Maazel he has performed in such ensembles as the Gustav Mahler Youth Orchestra, the Orchestra of the Bavarian State Opera, the Bamberg Symphony and the Symphonieorchester des Bayerischen Rundfunks. He attended master classes with David Geringas, Martin Ostertag, Wolfgang Boettcher and Franz Helmerson.
From 2008 to 2010, Jaka Stadler was principal cellist in the Philharmonic Orchestra of Qatar, and in September of 2010 he joined the cello section of the Symphonieorchester des Bayerischen Rundfunks.
Domen Marinčič (Slovenia)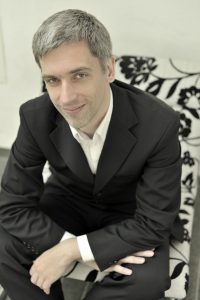 Domen Marincic studied the harpsichord with Carsten Lohff in Nuremberg and subsequently finished post-graduate studies in thorough bass with Alberto Rinaldi at the Hochschule für Musik Trossingen. He also graduated in the viola da gamba with Hartwig Groth and Philippe Pierlot. In 1997 he received the highest prize at the First International Viola da Gamba Competition Bach-Abel in Cöthen. He regularly plays harpsichord and organ continuo in various Slovenian orchestras and has performed at many important festivals throughout Europe as a member of ensembles such as the Ricercar Consort and Ensemble Phoenix Munich.
He has recorded for labels such as Aeolus, Ricercar, Oehms Classics and Harmonia Mundi France. He co-founded the Slovenian early music ensemble Musica cubicularis and the Harmonia Antiqua Labacensis, a more international ensemble led by Manfredo Kraemer. Between 2005 and 2009 he taught thorough bass and score reading at the Department of Musicology, University of Ljubljana. He has reconstructed the missing parts for performances and editions of many 17th- and 18th-century works.