Concert on the 19th of July, 2015
with
narrator: Nika Vogrič Dežman
illustrations: Teja Plečnik
musicians:
Marko Zupan, flute
Živa Loštrek, oboe
Aljaž Beguš, clarinet
Zhibai Zhang, bassoon
Mihajlo Bulajić, horn
Nika Vogrič Dežman (Slovenia)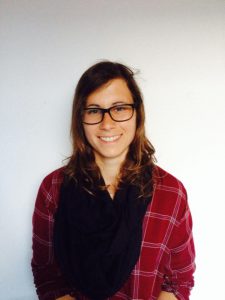 Nika Vogrič Dežman visited a classical highschool Aškerčeva in Ljubljana as well as Coservatory for music in Ljubljana. In the moment she studies musicology on Faculty of Arts in Ljubljana. She was artiscticly active in different art areas already as a child, performing in different music theatre shows and drama groups in elementary school and elementary music school in Logatec. In highschool and later she got interested in different music genres and music performances, that's why she sign in to musicology studies. She performes regulary in chanson group of Tomaž Ivič and she is active as actor and narrator in many events in her hometown and festivals around (festival Kamfest in Kamnik). She is a member of a group called »Magpie valley« which performs around with their own theatre pieces for children on festivals like; Burning castle, Kamfest, festival PUF,……
Teja Plečnik (Slovenia)

Teja Plecnik is an artist that loves to make art whenever she feels like and not when it's necessary. When she was just a little girl, people thought of her as stubborn and special. Throughout Elementary school she enjoyed drawing and singing. She participated in art and drama classes. She finished her education as a Fine art teacher and decided to try her luck and move abroad. On her journey she decided to do something for her soul and returned home. Colours, pen, ink, pencil, watercolours, clay, sketchbook and canvas are 'The World" where all her thoughts, inspirations, good or bad moments and feelings reflects. She loves to draw, print graphics, paint on canvases and do murals. She has her focus lately on children all ages, the ones who are full of imagination and loves to play. This year she spends most of her time illustrating.
Marko Zupan (Slovenia)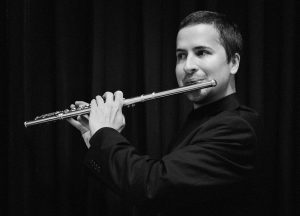 Marko Zupan was born in Zagorje, Slovenija. After the studies in his homeland he was granted a scholarship by the Slovenian Ministry of Culture to proceed his studies in Paris with prof. Pierre- Yves Artaud and later in Salzburg with prof. Irena Grafenauer. He perfected his knowledge in numerous masterclasses with world renowned flutists like Aurele Nicolet, Peter-Lukas Graf and Emmanuel Pahud. In this time he has won many prizes at the slovenian national competitions and also at the international music competitions (Trieste, Picardie, Belgrad, Braunschweig). In the year 2008 he became solo flutist in the Sudetian Philharmonic and a year later in the Philharmonic orchestra of Brandenburg state theatre in Cottbus. Since 2009 he is living and working as a freelance artist in Berlin. Playing as a solo flutist with Berliner Symphoniker, Philharmonia of the nations, Neues Kammerorchester Potsdam or Evian festival orchestra, member of different chamber music ensembles, soloist in recitals or with orchestra, he gave concerts in USA, Japan, China, Vietnam, Alegeria and throughout Europe. Recently he recorded two CD's, one with Trio Susak(flute, saxophone, piano) and the other with flutist Boris Bizjak and pianist Yoko Misumi, featuring music for two flutes and piano.
Since october 2010 he is assistant professor at the Academy of music in Split, Croatia. In 2013 he published Flute orchestral excerpts arranged for flute quartet with the Svitzer editions, a pedagogical method to help mastering soloflute orchestral repertoire. As a part of his pedagogical activities, he is also giving a masterclass in Kaštela, Croatia.
He is founder and artistic director of International Music Festival "Ursus".
Živa Loštrek (Slovenia)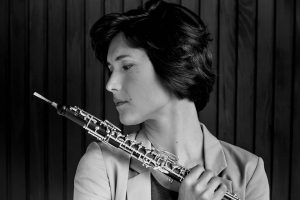 Živa Loštrek started with her musical education at the age of 6, when she started to learn to play a recorder. Two years later she started to study piano and with the age of 10, oboe in class of prof. Janez Treven. At 15, she continued her oboe studies on Conservatory for Musi kand Ballet in Ljubljana in class of prof. Maja Kojc, later, on Academy for Music in Ljubljana in class of prof. Božo Rogelja, and on February this year she finished her masterstudy on Hochschule für Musik und Tanz in Cologne in class of prof. Keita Yamamoto.
During her studies she was awarded with many prizes on national competitions, as well as with special prize of Conservatory in Ljubljana and special prize of Academy in Ljubljana. She played with various orchestras, also as a soloist, at the moment she is mainly active in Germany, where she plays on concerts and festivals as a soloist, orchestra musician and as a member of different chamber music groups.
Aljaz Beguš (Slovenia)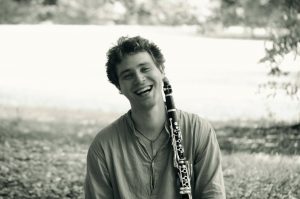 Aljaž Beguš was born in 9.6. 1985 in Ljubljana, Slovenia. He began his musical studies at the age of seven in the Music School Ljubljana Moste-Polje with Joze Kregar and Franc Trzan. At thirteen he entered the High School for Music and Ballet of Ljubljana where he studied with Joze Kotar. He continued his studies in the Music Academy of Ljubljana with the same professor and was awarded his Diploma in May 2009 with the highest marks.
In the year 2008 he was accepted in the class of Michel Arrignon at the prestigious Escuela Superior de Musica Reina Sofia in Madrid, Spain, where he studied for two years.
Aljaz Begus was awarded several prizes and honors. Among them are four first prizes on the Young Musician Competition of the Republic of Slovenia TEMSIG (1995, 1998, 2001, 2004), with three additional special prizes for the performance of Slovenian compositions. He was also the winner of International Competitions such as Citta' di Carlino and Marco Fiorindo in the Junior Category (Italy, 2002). In 2004 he was awarded the 3rd Prize in the Senior Category in Citta' di Carlino. In 2007 he was also a semifinalist in the International Competition EBU New Talent in Bratislava. With the woodwind quintet Pentada he was awarded a first prize in the TEMSIG Competition 2006 and with a woodwind quintet Spirito he was a semifinalist at ARD competition.
In 2005 was awarded with the Preseren Student Prize.
Aljaž Beguš participated in masterclasses with Mate Bekavac, Charles Neidich, Eduard Brunner, Paul Meyer, Menahem Pressler,Jacques Zoon, Klaus Tunemann, Hans-Jorg Schellenberger, Radovan Vlatkovic, Bruno Canino, Ralf Gothoni, Tom Krause and Marta Gulyas, among others.
He has been a member of orchestras such as Orchestra da Camera di Mantova, Spira Mirabilis, European Union Youth Orchestra, English National Opera, and in Gustav Mahler Jugend Orchester. He has been a regular collaborator with the Ensemble for Contemporary Music of the Ljubljana Music Academy, as well as with SNG Maribor, RTV Slovenia, Academia Sancti Petri, Chamber Orchestra Festine, and with the Slovenian Philharmonic Orchestra. He appeared as a soloist with all of the above Slovenian orchestras and also with the Gustav Mahler Jugendorchester, Jeaner Philharmonie,Orquesta da camara de Escuela Superior de Musica Reina Sofia, Brass Orchestra of the Ljubljana Music Academy, Orchestra da Camera di Mantova and with the RTV Big Band Orchestra.
Zhibai Zhang (China)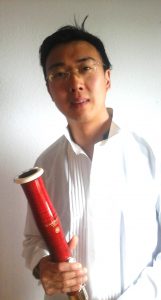 Zhibai Zhang was born in Liaoning, China. At the age of fifteen he moved to Austria to study bassoon with prof. Richard Galler at Mozartem, Salzburg. He continued his studies at Hochschule für Musik ´Franz Liszt´ Weimar with prof. Frank Forst. He graduated with excellence and continued his studies on Konzertexam. In this time he became member of Zagreb philharmonic orchestra.
He is prizewinner of International Mozart competition in Roveretto, Italy and Intermusica competition in Birkfeld, Austria. As result of this prizes he had a chance to play as a soloist with Haydn orchestra in Trento and with Zagreb philharmonic orchestra.
Since 2013 he is associate principal bassoonist with Kymi Sinfonietta in Finland. He plays as guest with Mozarteum orchester Salzburg ,Icelandic Symphony Orchestra, Dala Sinfoniettan Sweden,.. He played under famous conductors such as Dmitrij Kitajenko, Valery Gergiev, Sir Neville Marriner, Jesús López Cobos and Dennis Russell Davies.
Mihajlo Bulajić (Serbia)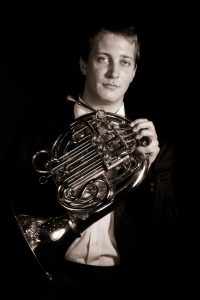 Mihajlo Bulajić graduated at the Academy of music in Belgrade. In this time he was a member of the wind quintet of the Academy, with wich he played in all of the important concert halls in Serbia. In the year 2009 he became a member of Gustav Mahler Youth Orchestra. Between years 2006 – 2010 he was a solo hornist at the Belgrad National Opera. In the year 2010 he started working in Radio orchestra Slovenia.