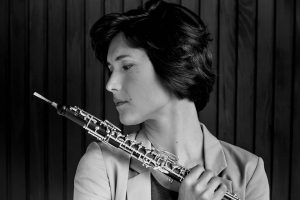 Živa Loštrek started with her musical education at the age of 6, when she started to learn to play a recorder. Two years later she started to study piano and with the age of 10, oboe in class of prof. Janez Treven. At 15, she continued her oboe studies on Conservatory for Music and Ballet in Ljubljana in class of prof. Maja Kojc, later, on Academy for Music in Ljubljana in class of prof. Božo Rogelja, and on February this year she finished her masterstudy on Hochschule für Musik und Tanz in Cologne in class of prof. Keita Yamamoto.
During her studies she was awarded with many prizes on national competitions, as well as with special prize of Conservatory in Ljubljana and special prize of Academy in Ljubljana.
She played with various orchestras, also as a soloist, at the moment she is mainly active in Germany, where she plays on concerts and festivals as a soloist, orchestra musician and as a member of different chamber music groups.