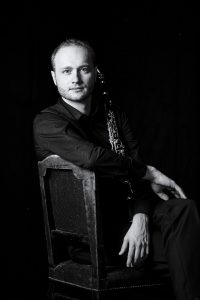 Born in 1990, Tomaž Močilnik begun his musical career in his birthplace Slovenia. It is here that he found his calling for music before commencing studies in Austria at the Klagenfurt Conservatory with Hubert Salmhofer and Gratz Conservatory with Gerald Pachinger.
Soon after completing his studies in 2014, Močilnik became a member of the Orchestra Academy of the Berlin State Opera conducted by the renowned Daniel Barenboim, where he had the privilege of expanding his orchestral repertoire under leading conductors and soloists alike.
In September 2016 Močilnik won the Solo Clarinet position with the Frankfurt Radio Orchestra and currently spends his time playing under the spotlight as both an orchestral member and soloist.